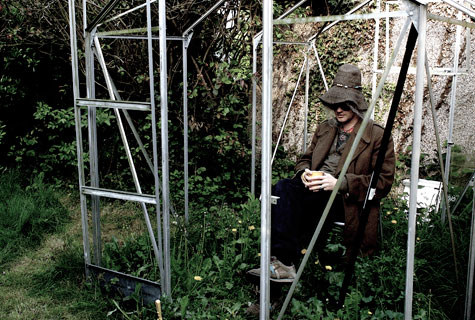 Reviews: Manbird
IDLER
by Stewart Lee
Anton Barbeau plays homeschooled acid pop. Anton's cousin, the actress Adrienne Barbeau, plays the lighthouse-dwelling DJ in John Carpenter's The Fog. And Anton's own illuminated beam has burned for three decades now, unheeded by the passing trends that wreck on the rocks below. Manbird, Barbeau's 33rd album, is a fried reflection of Paul McCartney's 1980 DIY collage McCartney II, with 10 times the ideas and a fraction of the budget.
THE QUIETUS
by Ronnie Angel Pope
If you are at all familiar with the likes of XTC, The Soft Boys, The Loud Family, and Julian Cope, Anton Barbeau won't seem like an out-of-stater. This kinship can be attributed to the fact that he has worked, recorded, and/or shared a stage with configurations of each throughout his career. The Sacramento-born Berliner's latest release is the ambitious double concept album, Manbird. Barbeau's saccharine-and-trust psych-pop output has been going strong for 30+ albums, and, luckily for us, Manbird doubles as spotters' guide: setting you straight out the starting blocks, ensuring that you're privy to all the autobiographical information that you need in order to fill your peacoat pockets.
Thematically and otherwise, Manbird is candid in its crossover with Greta Gerwig's coming-of-age film Lady Bird which was shot in Sacramento and clearly struck a chord. In a complimentary hat-tip of a golden light, Manbird mirrors the (more often than not) awkward and leggy process of leaving the nest. The stateside East-West dichotomy is rendered transatlantic as Barbeau explores a narrative split between Europe and California. An ongoing psychogeographical exploration of how our habitats hold power and influence over our selves unfolds, tracing the Situationists' line of thought (as marked out by the Anarchists, Marxists, Dadaists, and Surrealists of earlier days). Concomitantly, the virtue of anonymity granted by larger cities and the personal politics of putting down roots also come under examination. Barbeau is generous in laying bare his workings-out as we are invited to join him in questioning how we might establish the meaning of 'home'. I would go so far as to say that Manbird makes for timely pandemic listening as many of us find ourselves grounded and challenged with navigating new configurations of community...
All in all, Barbeau's mastery of melody, playful obscurity, and the earworm place him in the venn diagram of the present, between White Fence, The Oh Sees, Ariel Pink, and Tim Burgess.
THE BIG TAKEOVER
by Corin Ashley
Nobody could ever accuse my man Anton of being lazy! This perpetual song machine has released tons of his fascinating modern paychedelia over the past 25+ years, and his new epic is a double disc encapsulation of all that makes his music so special. Inspired by a viewing of the excellent 2017 flick Ladybird, which takes place in Sacramento (his hometown), he has crafted an ambitious song cycle using flight and ornithological symbolism as a metaphor for his own leaving the nest. It's a gas, too. His ace melodies will tickle the fancy of fans of Robyn Hitchcock, the Bevis Frond or Martin Newell's Cleaners From Venus, as he unleashes his basket of sonic easter eggs for all to enjoy. All manner of charming, idiosyncratic keyboard sounds, fab gear guitar tones, the rhythm section from Bourgeois Tagg, and a variety of birdy sounds create a dreamscape for this excellent collection.
Yet another outstanding release from one of the most talented and underrated underground pop musicians out there. And this time listeners/fans are treated to nothing less than a double album (!). If you've never heard Mr. Barbeau's music, Manbird would be an excellent starting point. If you are already familiar with this fellow well then... you probably already have your greedy little paws on this one. Anton has released an incredible wealth of music over the years. Although he's never reached the mainstream, he has managed to captivate and mesmerize his continually devoted listeners all over the planet. We've been impressed with every single album this fellow has released. Manbird is somewhat of a different animal, with a running theme of birds and flying. Lyrically, this is perhaps Barbeau's most gripping and challenging collection of songs yet. When we began spinning this we kept thinking to ourselves, "Wow, it would be great if there was a lyric sheet." And it was only then that we found the nifty folded poster that, sure enough, contains all of the wonderfully crafted words on the reverse side so you can follow along with each and every thought. Some of Barbeau's albums are very pop oriented. Manbird is more like a pure creative experience. Sure, there are plenty of underground pop elements here, but there's also a good deal of experimentation in terms of song structures, melodies, and lyrics. Some tracks are solo recordings, while others incorporate the talents of friends and associates. Anton's music has so much more depth than the average underground pop musician in the twenty-first century. Over time his music has evolved into something much larger and more psychologically challenging than when he first started out. But it's those wonderful gliding melodies that will continue to draw others into his strikingly original musical world. He's got a voice and style unlike anyone else. Manbird is a challenging album chock full of memorable songs. Cool reflective cuts include "Manbird," "Fear Of Flying," "Chicken," "And So Flies The Crow," "Coming Home," "My Other Life," "Even The Swans Are Dirty" (hilarious title) and "Space Force." Highly recommended. TOP PICK.
TIME MACHINE
by Michalis
Manbird is an exceptionally remarkable 'full' concept album with really cool and strong autobiographical lyrics while the music covers a big range, from inspired 60s popsike to psych-pop-ballads... after more than 90 minutes, I'm quite satisfied with what I heard! An astonishing musical travelogue, a Groovy conceptual album, poppy and psychedelically eerie, and I dare to say I enjoyed it as much as I did when I first heard "Arthur Or The Decline And Fall Of The British Empire"… For some strange illogical and unexplained reason, this came to mind… Thank you Mr. Barbeau for delivering Manbird to the world!
RnR
by Gareth Thompson
An artist who never projects the negative, Anton Barbeau finds magic among the mundane in his songs. Inspired by the teen film Lady Bird, set in his California hometown, Barbeau's umpteenth album Manbird is a quirky biography in song and trance. Newcomers will hear a strong trace of John Lennon in Barbeau's quivery vocals and nor do the comparisons end there. Manbird is like some lost Lennon alliance with The Pretty Things that Barbeau stumbled upon and fobbed off as his own.
Not that it's a retro workout — Barbeau is too smart to be typecast — but with its conceptual ring and floral melodies, Manbird should appeal to psych fans, folkies and pop pickers alike. Much of the lyrical imagery is avian-based, with musical trajectories flying in all directions. We get brash theatrics on 'My Other Life', the nursery strangeness of 'Underneath The Mushroom Tree', a pounding tantra on 'Savage Beak' and 'Space Force' in all its cosmic wildness.
Elsewhere, trippy Krautrock and electro experiments nestle alongside some excellent indie rockers. Barbeau's wacky mindset might seem hardwired against the commercial, but he's one of the brightest songsters out there. Julian Cope and the comedian Stewart Lee are both big fans. You should be too.
ASTRAL ZONE
by DJ Astro
Manbird is an amazing, massive new double CD by one of my favourite psychedelic indie rock/pop artists Anton Barbeau. As I've stated before, I've been a fan of Anton's since the King Of Missouri album released on Woronzow Records in 2002. I have missed a couple of releases since then but Anton seems to been remained active and productive all these years. He's originally from the States but has been living in Berlin for some years now with some occasional trips to the U.K. as well.
Manbird released in September is a 25-track "ambitious concept album about leaving the nest, traveling the world and finding home." So that's where the title comes from, if you were wondering... Personally, I love Anton's lyrics as well as his music since there is alsways a certain amount of humour in there even when he's talking about some serious issues. I think the stories here are rather autobiographic and the booklet includes lots of photos of Anton from and early age onwards.
Anyway, let's focus on the music now. As always, Anton knows how to build a catchy, melodic and clever pop song and we've got plenty of those here starting from the title track that starts the journey. The album was produced by Anton with some help from his friends and sounds excellent. There are lots of little mixing tricks to make the songs sound more interesting. There are also little bit more electronic elements on some songs like "Across the Drama Pond", some folky vibes and even one fast punk rock song "Featherweight". The instrumentation is varied as well as the moods and vibes. There are some beautiful acoustic ballads and more experimental pieces but most of it is still pretty easy to digest and listener friendly, even with all the clever little hooks and weird stuff in the middle. Many songs are pretty short, between one and three minutes in length, and even the longest one, the final, trippy piece "Space Force" is just over five minutes. It's just impossible for me to name any favourites from these 25 little nuggets since they all have a charm of their own. As often is the case, I'm probably most drawn to the most psychedelic moments, though (like "Underneath the Mushroom Tree" and "Auslanderbeak"). Living in Berlin must have taken its toll since there is even some krautrock influences on "Beak" and "Beak Part 2". Great! You can also tell that Anton has listened to The Beatles a lot and also some Bowie. He has a very unique, distinctive singing voice that I also really enjoy. All in all, I got to say that Manbird is one of the most enjoyable and entertaining albums I have heard this year. It's been a crappy year in general but at least there is stll some interesting music being produced and released to keep our spirits high!
SHINDIG
by Ben Graham
Some might see a psychoanalytic, autobiographical concept double album as deeply self-indulgent, but after some 20-odd releases, what's another lavish metaphysical beat opera between friends? Happily, the prolific Barbeau hasn't left his pop smarts by the door as, inspired by the film Lady Bird, he revisits his original hometown of Sacramento as a relentless, much-travelled, Berlin-based Anglophile songwriter and musician with a stellar cast of accomplices.
Themes of travel, migration, change and mortality abound, represented by avian imagery and childhood symbolism. Throughout, quirky new wave meets '60s melodies and harmonies, from piano/synth ballad "Memory Tone" to punk pastiche "Featherweight," the high melancholy jangle of "Nest Out of Feathers" and the cosmic psychedelia of "Underneath the Mushroom Tree." Things get increasingly experimental on the second disc, leading to the tripped-out climax of "Space Force," where Barbeau flies like he's never coming down.
TANKBOY
by Jim Kopeny
Manbird is a densely stuffed album of psychedelic pop that has drawn comparisons to Julian Cope, only I don't think I've ever heard anything this consistently enjoyable from Cope. And while Barbeau clearly wants to align himself with the more lysergic end of music genres, there's a steady supply of power pop humming along under the hood of Manbird's songs. Imagine if The Cars got even weirder, lost in their internal wanderings, then hit the speedway to a land covered in cartoonishly pink clouds and magical beasties all around.
It's an escape. And honestly? Who couldn't use an escape right now? We can't go out so you may as well get lost in your own head with Manbird as a temporary guide.
Barbeau is back. A wealth of delights on this double disc concept album.
While 2020 may have seen a distinct lack of gigs and tours, it's been a back-handed gift to musicians who like to bunker down at home and get creative with writing and recording. Anton Barbeau is no stranger to either, having recorded in excess of 30 albums. His latest, released in September, does not disappoint. It's a double album featuring 25 psych-pop nuggets which form a loosely meandering concept album, one that has an obsession with travel and birds.
For those unfamiliar with Barbeau's work, his songs mix autobiographical experience with subconscious psychedelic wordplay. Musically they draw on New Wave pop and left-field mavericks such as Devo, David Bowie, Syd Barrett. But they're in no way derivative, a Barbeau song is simply that, distinctively his own. The wonderful thing about double albums is the space it allows for the artist to stretch out. Having that bigger canvas means they can make stylistic shifts, develop themes and really take the listener deep into their world.
It's all here on Manbird, Barbeau's latest collection of cottage industry psychedelia. Homemade with the assistance of a few close friends including Sharon Krauss and Matt Sewell. So what's it all about? The album has a skewed autobiogrphical slant, focussing on Barbeau's growing up in Sacramento. It's an album about roots, reflections and flying the nest. For the most part catchy hook-laden psych-pop rules the roost but there are hand-brake turns into thrashy punk ('Featherweight'), and odd little interludes such as 'Cowboy John', which is the first ever song Barbeau created at the age of eight. It's neatly juxtaposed with a version of 'Greensleeves' that has newly penned lyrics about childhood dogs, broken toys and those peculiar early memories that resonate through later decades.If Barbeau ever decides to write an autobiography there's no doubt it would be a compelling read. For now though, this double disc of delights more than suffices.
GOLDMINE
by Dave Thompson
How many Anton Barbeau albums do you have? How many do you need? Even a conservative estimate answers the first question with thirty-plus, and as for the second… well, what do you think?
And still Manbird is bundle of surprises, an autobiographical concept album that Barbeau describes as "an ambitious… trip about leaving the nest, traveling the world and finding home."
But that's not necessarily all it is, as he follows, too, his own musical development across the years, touching on the themes and sounds that thrilled him at different times of his life (and occasionally those that he hated, as well); he even revisits the first song he ever wrote, aged eight, and you can bet it's a long way from the sometimes Kraut rocking, sometimes punk shocking, many times mantric and solid state psych that flows elsewhere across the two discs.
What is crucial, however, is that no matter how many of Barbeau's past records you know, Manbird is the one that will also set you wondering how many more you ought to… because, let's face it, with the possible exception of Bevis Frond, there is absolutely nobody else wandering these kind of pastures who has managed to remain as powerful as they are prolific. And that's not a sonic comparison. Well, not altogether.
Manbird is a long listen, but an engrossing one, the stylistic shifts and wriggles feeding out of one another and, perhaps, off one another as well. Highlights litter both discs, and if Barbeau has an out-takes reel, that would probably be well worth hearing, too. But let's not be greedy. After thirty-plus albums, he's just made one of his best.
GOLDMINE
by Lee Zimmerman
Anton Barbeau is a singer, songwriter and producer that specializes in abstract eccentricity and a psychedelic soundscape that brings to mind any number of other artists who veer to the left-of-center as far as their musical intents are concerned.
Indeed, one can hear traces of Andy Partridge, Robyn Hitchcock, Julian Cope, Marc Bolan, Syd Barrett, David Bowie, and Hawkwind among other oddballs throughout the nearly three dozen albums he's released so far. A sprawling two CD set, Manbird is his second effort of 2020 following an earlier entry Kenny vs. Thrust earlier this year. Yet despite it fact that it boasts some 25 songs in total, it keeps a creative consistency throughout, thanks to Barbeau's pointed delivery, razor-sharp vocals and an array of intriguing effects that contribute to the cosmic cacophony.

Indeed, though he hails from Sacramento, California, he places his emphasis on classic Brit Rock regalia, sharing hints of psychedelia and surrealism in equal measure. The product of a true musical mastermind, Manbird literally soars.
DANCING ABOUT ARCHITECTURE
by Dave Franklin
Shockingly good value for money… and a cracking album to boot! That would be the strapline if I worked in marketing. Perhaps it's just as well that I don't work in marketing. But a 25 track release has got to be seen as a pretty good deal and you can't go to the pub in these locked down times so surely purchasing even more cool music is required to get through that furlough pay packet.
Manbird is a collection of intertwined memories, experiences, thoughts and wistful reflections arrayed around a general theme of home, flying the nest, travelling the world and then finding and making new homes elsewhere. And so the cycle continues. And through this concept Anton Barbeau threads analogies and allusions to birds and flight and travel and exploration, blurring the lines between man and nature. Indeed, even the title is inspired by the recent film Ladybird, itself a mussing on home and heart, family and flying solo, breaking free and looking back; much of which was filmed in Anton's home city of Sacramento.

He describes the album as the sound of "me rubbing off on me, acting as my own influence," and as such the album incorporates songs and ideas, thoughts and themes from across his whole life and 30 or so albums.
Those already familiar with Barbeausonics will find lots of their favourite sounds and styles here, power-pop energy, psychedelic trips, poise and pun, groove and grace, fantastic wordplay…"music soothes the savage beak" … hazy harmonics and tasteful melodics, old school integrity and new wave quirk. If you are new to this world, first of all …where have you been all this time? Secondly, please leave any expectations in the lockers provided. But if you are one of those people who needs some reassurance before committing, think XTC meets Robyn Hitchcock meets Julian Cope, though I think even the latter would baulk at the idea of splicing a nursery rhyme singalong with a reworking of Greensleeves. See?
The titular Manbird sets the scene before Across The Drama Pond sees him head out into the world via a buoyant and popping, globe trotting, bippity-bopping Ant-themic gem. Featherweight tips its hat at Motorhead… had they made a habit of covering The Gun Club… but quickly morphs into its own alt-pop-rock beast and Oh Dainty Beak feels like a lost Beatles' ballad from Paul's Ornithological period. Syd Barrett inspirations rise up through tracks like Under The Mushroom Tree, though I doubt anyone could write a song with such a title and not tap into the Madcap King and there is even room for an alternative run at the title track again, The Oxford Variation opting for a more ornate, baroque and chorally immersed finished article.

Anton Barbeau is one of those rare artists who has both high benchmarks and an impressive work rate, two often mutually exclusive traits, and Manbird shows that he is still able to walk that perfect line between control and chaos, between following the rules and writing your own How To… guide, between "what if? " and "why not?"… between madness and genius! And long may he do so.
MUSOSCRIBE
by Bill Kopp
If Todd Rundgren were a bit younger and a dash more underground/indie-inclined, he might resemble Anton Barbeau. Among other similarities, Ant shares with Todd a predilection for going his own way – bouncing effortlessly between styles, resolutely defying easy pigeonholing – and for making music that is at once accessible and requiring of active participation on the part of listeners. What I mean with that last bit is that Barbeau crafts catchy melodies that draw the listener in, but that once inside those songs, the (to purloin a too-seldom used word from Mr. Fripp) audient still has plenty to absorb, to chew on.
And that's all as true as ever in the case of Manbird, Anton Barbeau's latest release. A sprawling double-album affair, at 25 tracks there's a temptation to suggest that it's Ant's White Album. And like The Beatles' '68 release, Manbird is an eclectic assortment of songs that showcases the breadth and depth of Barbeau's immense talent.
But here's a curve ball: there's something about Manbird that makes it ever-so-slightly less quirky than Ant's previous work of late. As ever, one can play spot-the-influence, but that exercise will only get one so far. Tunes like "Across the Drama Pond" draw as much from new wave as they do from (the less obvious influence of) krautrock as well as late-baroque rock exemplars like XTC. But hey: forget all that and just enjoy the song.
That said, for fans of the artist's more idiosyncratic endeavors, Manbird does not disappoint. "Savage Beak," for example, ranks right up there on the quirk scale. Yet there's a distinct flow that unites the songs, molding then into a satisfying, gently challenging whole.
A great deal of Manbird features Barbeau – who splits his time these days between Sacramento and Kruezberg, Berlin – handling everything. Or "all and otherwise," a phrase he employs in the album's mini-poster lyric/credit/photocollage sheet, another White Album writ-small touch.
When Barbeau does enlist musical assistance on Manbird, he chooses from among some supremely talented associates, nearly all (if not all) of whom have appeared on his past projects. That list includes vocalist Allyson Seconds, drummer Michael Urbano, Morris Windsor, The Corner Laughers' Karla Kane and Khoi Huynh, Larry Tagg and more. And for gearboffin fans like myself, he helpfully notes the gear he uses: Roland TR-707, Sequential synthesizers, the mighty Mellotron and so on. But there are plenty of "real" instruments as well: guitars, drums, trumpets and (again, as Ant might say) allsorts.
Anton Barbeau is prolific; there's a lot of music out there for the Ant-inclined. And – again drawing the handy and useful Rundgren comparison – while large catalogs can be rewarding for the serious fan, they also have the potential to overwhelm, to intimidate, to leave the novitiate (Ant-curious?) wondering, "Where to begin?" I'm happy to be able to recommend Manbird as a user-friendly entry point into the musical world of Anton Barbeau. Stuffed (but, please note, not overstuffed) with musical riches, it easily ranks among his best and most representative works.
HERE COMES THE FLOOD
by Hans Werksman
To call psychedelic power pop singer and multi-instrumentalist Anton Barbeau prolific would be an understatement. He made dozens of albums over the years, got rave reviews for most of them, but he is still an underground artist. His latest is called Manbird, a sprawling 2-CD concept album about finding out what "home" means. He looks back to his days in Sacramento, the city in California where he was born, his stays in Spain and the UK, and the farm that is his current place of residence.
Manbird could be labeled as a summation of his life by ways of ornithological wordplay and imagery. As he gets older he realizes that he never really left Sacramento. he is the "bird" who refuses to leave the nest, fully aware that he will have to in the end. The many "beak" referencing songs serve as linking pieces. A sense of melancholy comes to the fore in Nest of Feathers and the hurt is almost palpable in Oh Dainty Beak, a song he wrote after his friend Janet had passed away. Cowboy John Meets Greensleeves is about a stuffed animal that played that English folk song, coupled with "Cowboy John" his first ever attempt at songwriting as a kid. His love for punk as teenager gets an outing in Featherweight.
Flying back and forth between the States and Germany makes "home" not so much place as well as a state of mind. Playing all over Europe is discussed in Auslanderbeak—someteimes he fitted in perfectly, but he most of the time he remained a puzzled outsider. And that what he still is, basically. Barbeau's knack for churning out high quality melodic and adventurous music by the buckload always keeps him going and he is probably already halfway done writing and recording the next album right now.
THE SMELLY FLOWERPOT
by Davey Hammond
Anton has been releasing his own brand of psychedelic pop for the best part of thirty years without showing any signs of his talent or song writing abilities diminishing. If anything, after a half dozen listens, I'd say it's as good if not better than anything he's previously released. If not exactly a concept album, it certainly has strong themes running through it, looking back at the places he's lived and the memories he has, though often using ornithological analogies. This is one of the reasons he is a songwriter apart from many of his contemporaries—things are not always quite as they seem, his world view a little skew-whiff compared to many, making his lyrics and musical settings that more interesting. He's often been likened to other singular talents such as Syd Barrett, David Bowie, Robyn Hitchcock, XTC etc, though I'd also throw in 'Something/Anything' era Todd Rundgren into the fray as well. Perhaps, unfairly, his uniqueness is also part of the reason he isn't recognised as widely as some—he's just a little bit too different for mass acceptance. Still, that's their loss.
Anyway, on to the album itself. Title track 'Manbird' throws you off track immediately, opening with a pitter patter drum and some spiritual humming before the song proper starts. It's catchy as hell and appears to focus on how, despite the urge to travel the world over, theirs always something that ties us to home, or is it the nest? There are more flights back and forth on 'Across the Drama Pond' with memories of 'tight black jeans', growing a 'hip hot Billy Gibbons beard' and declaring 'I'm finally Brian Wilson weird' all driven along by a choppy rhythm guitar. Airports feature again in 'Memory Tone' and 'Fear of Flying', the former has what reminds me of a Genesis synth solo (unexpected even by Anton's standards) while the latter has an effective rising chorus and fuzzy bass. 'Savage Beak' is a fuzzy guitar, synth and manic vocal delight with what is described as 'Invisible Krishna', and look out for the soaring lead and 'twang guitars' on 'Chicken'. 'Featherweight' is quite the opposite- a frantic blast of drums, guitars and vocals while 'Cowboy John Meets Greensleeves' is precisely that and couldn't possibly be described any better than by its title. The feathery titles continue on the rest of CD1 as does the musical invention—'Beak' for example is a lush instrumental featuring the mass vocals of 'The Beak Singers' while 'Dainty Beak' could be a paean to Mama Bird. Or maybe not.
One thing worth noting about the album is that, despite it being engineered in several cities over two continents (including Anton's original hometown and current city of residence), while musical contributions have been recorded at various musicians homes and 'sent… through the air', this kind of fits in with a lot of the albums themes—where is home, where do I belong, where am I going.
I don't suppose its coincidence that the first track on CD 2 is called 'Coming Home' while track two 'Don't Knock the Mockingbird', with its George Harrison-like lead guitar, could be about trying to hold on to the innocence of youth. Sticking with The Beatles link, there's more than a hint of their playful inventiveness on 'Flying on the Ground is Alright'. Throughout the album there are nods and references to other musicians and literary figures—some obvious, some not so—but I'll let you go down that particular rabbit hole yourself. I'll just say that 'My Other Life' has one possible lyrical reference to Steve Hillage, though I may be reading too much into this. Anton has that effect on you. As with 'Auslanderbeak', another instrumental with an Eastern European (Turkish?) influence. Auslander is German (Anton currently lives in Berlin) for foreigner. This section of the album is the most inventive, taking in Krautrock and the epic 'Birds of North America', which deals with the, erm, pecking order of nations. 'Space Force' closes the album in true Anton fashion. Oblique lyrics that intrigue and a classic pop song (at least in a parallel universe) which has a stop-start-stop-start-stop finish, almost like it doesn't want to go home. Perhaps because it doesn't know where home is.
IT'S PSYCHEDELIC BABY
by Jeff Penczak
Anton Barbeau has recorded over 30 albums, but sadly, many people have never heard of him. On a positive note, however, Kawabata Makoto and his Acid Mothers Temple collectives have recorded well over 100 albums and most people probably never heard of them either. So there is hope that someday the world will catch up with Barbeau and this concept double album may just do the trick.
Recorded by a cast of dozens across four cities on two continents and assembled from numerous pieces sent (literally) across the airwaves, Ant & Co. relate tales of love, loss, loneliness, growing up in Sacramento, California, traveling around the world for new musical adventures in Oxford (England), Paris (France), and Berlin (Germany), and sharing his emerging musical tastes from ABBA and Fleetwood Mac to the Beatles, DEVO, Bowie, and Aphrodite's Child, from krautrock and psych pop to wyrdfolk and industrial electronics. There is a lot of room to air your dirty musical laundry when presented with four sides of vinyl (or 2 discs) and Barbeau makes the most of it throughout the 27 songs on offer. Let's dive in.
Listeners are encouraged to review Ant's liner notes on his website to follow the story (he also helpfully included the lyrics on the enclosed nifty poster/lyric sheet), but the general idea was inspired by the film Lady Bird—to "leave home" or take flight as it were for an autobiographical journey, a bird's eye view of how Ant got to where he is today (locked down in the foothills of Northern California as I type). Bird songs and references abound, from beaks, eggs, and feathers to crows, chickens, swans, and mockingbirds. It's always best to start at the beginning, so the title track sets the stage with lyrics about flying away to start a new life/career, yet returning to the nest when things don't exactly conform to your plans. With a little recasting of Springsteen's own anthem of escape, "tramps like us/baby we were born to run" as "Birds like us, we were always bound to lose, baby"...
Manbird is an epic accomplishment, a long strange trip. Barbeau's musical variety bounces across genres like light beaming off the third stone from the sun from a galaxy far, far away (psychedelia, prog, pop, avantwyrdfolk, electronic krautrock), but it all works because despite the distances travelled, there is no road LESS travelled, only a wide open universe of possibilities, musical, personal, spiritual, philosophical, political. It's all in here if you are ready to crack the cosmic egg and unleash the awe and mystery of what it's like Being Anton Barbeau.
LOUDER THAN WAR
by Ian Canty
One-man hive of industry Anton Barbeau, 30 albums into a recording career that began way back in 1984, goes right back to his roots on this latest double album Manbird. Following not long after previous record Kenny Vs Thrust, this new set traces his story from 1980s Sacramento to present day Berlin, with a pronounced ornithological/aviation bent. Don't be fooled into thinking that this is some kind of rush job though, as the amount of reflection, imagination and creativity that has gone into this wouldn't flatter a record a long time in the making. Manbird is the kind of album that draws the unsuspecting listener straight into the story from the off, no matter how strange the scenery may get along the way.
Here Anton deftly balances the twin themes of the album and pulls out their similarities. The age-old need to get away from the stuffy confines of one's hometown is really just wanting to leave the nest and the impetus to discover a place to make your own. The inevitable pull of the familiar is played off against the urge to build a future (or a nest) for oneself in new and exciting environments. He employs a wide array of musical styles on this record, using them adeptly to help demonstrate the passage of time, changes of circumstance and his adventures and discoveries as he steps out into a bright and shiny world...
This is a record that will no doubt please Anton Barbeau's growing fanbase, as he and his band of musicians are on fine form here. The LP is full of the wit, sparkling psychedelic tunesmithery and just really good and interesting songs told from his own unique standpoint. This is something that more seasoned observers have come to expect from him. But also interested newcomers will find Manbird very accessible and highly listenable. The beauty of his work is that you don't quite know which direction Anton will go next (I wonder if he does?). But that is just part of what makes him and Manbird so appealing. The sheer invention, wit and attention to detail in the storytelling is compelling and the music is also deliciously deft, ingenious and infectious. Let a little Manbird in your life and you will be ready to spread your wings into the rest of Anton's ever-growing oeuvre.
THE 13TH - UNA REVISTA IMAGINARIA
(Translated from the Spanish with Google Translate)

In these times, releasing a double album can be a difficult task, but also tedious for the listener, 25 songs for these days is somewhat risky as rare. But here is someone who dares to do that and much more, Anton Barbeau. Someone who dares to launch such a release has to have a career to back it up, and Anton has enough scrolls to back up this endorsement, and almost 30 years since his first release, The Horse's Tongue from 1992. His new album is his 30th on his discography. Many times associated with musicians of the stature of Robyn Hitchcock, XTC or Julian Cope, among others. Manbird is an extensive album, as we said before, but Anton's genius is that from the first track, the one that titles the album "Manbird" to the last track "Space Force", he envelops us in an unreal world and we remain caught in the songs like a motionless prey in a web at the mercy of Barbeau, and we can hardly or want to get out of the trap, and we will probably stay in their sonic madness until the end, ecstatic with sounds ranging from psychedelic, to pop, sometimes a lost hardcore "Featherweight", or classical music landscapes as in the middle of "Cowboy John Meets Greensleeves", we will always know that at each song ending, we don't know what to expect. The album cover shows us Anton in a nest floating in a drifting river, and the image is not chosen at random, Manbird is an autobiographical album, which is about leaving the nest, traveling the world and finding a home. It was written in Berlin and California and the title comes from the movie "Lady Bird" (2017). And this work is a journey where psychedelics become Pop Elegance.
OUTSIDE LEFT
by John Robinson
Anton Barbeau is a wizardly multi-instrumentalist from Sacramento, best known for psychedelic rock and pop songs in the style of Julian Cope, Robyn Hitchcock or XTC. An international player, he lives his life between Oxford, Berlin and California, and has played with many UK and US artists including The Bevis Frond, Weezer and Mono. He collaborated on an album with Scott Miller's Loud Family called What if it Works? and has released over thirty albums since his debut in 1994.

Manbird is his new double album / CD conceived two years ago and finally released on the eve of lockdown. Ironically, he has spent lockdown trapped in California while this brilliant, kaleidoscopic concept album concerns and embraces the world, with travel and ideas of belonging, home and community expressed both metaphorically and literally within.

The constant travel through airports and through transatlantic air has led Anton to call himself the Manbird, the Savage Beak soothed by music and the relentless traveller. The title track declares this, as he moves between lives while contemplating his past and his present situations and goals. Extraordinarily apt for these times, yet entirely created outside of our current circumstance, the album takes in an astonishing variety of styles, from concept rock, to punk, electronic sounds, more ambient and psychedelic approaches and multi-tracked choral work. Anton clearly has or has access to an impressive range of vintage synths and instruments, and employs them to great effect.
Field recordings of birds outside his house or on his travels are used, as those birds' migrations and homecomings mirror his own travels. These begin with his initial reluctance to leave his hometown, addressed in "Across the Drama Pond," a response to Bowie's "Teenage Wildlife" in which Anton declares himself to be one of those new-wave boys. His boyhood is addressed in "Cowboy John," his first written song, recorded here with Greensleeve's melody appropriated. "Melody Tone" is about the power of music to trigger memories as well as set them. "Fear of Flying" is about fears not just about physically moving in the air but psychically moving away and towards the known and unknown respectively. Every song is in a different style and idiom, with punk fading into new age, and folk tinged songs sitting alongside tracks that Pink Floyd might have put out.
Anton has used a stunning array of collaborators for the album, drawn from his Sacramento music scene, of note is Michael Urbana's drum work especially on the superb opening and title track, and the reworked version towards the end, called the Oxford version, recorded as a love letter to one of many home towns.

Manbird comes as a double CD, beautifully packaged with a fold out poster including lyrics, photos and information. You also get the digital download which bought on pre-order includes a bonus album of out-takes and alternate versions called Manbride, worth a listen of itself. I recommend it as essential to any fan of power pop and psychedelic rock with head and heart entwined.
KNOCK AND KNOWALL
by Eric Sandberg
Birds. I have an aversion to them. Not quite ophidiophobia — I enjoy the sounds they make — but something about beaks, talons, feathers, nests and eggs gives me the heebie jeebies. Worse than birds is people who act like birds. Whether they've been hypnotized at a magic show, they're Matthew Modine, Mark Fidrych, or they're just nuts — they scare me [there is no word for this particular fear...I tried looking it up].

I recently received an email with a link to a video featuring a man with wild white hair sitting in a giant bird's nest while musicians ply their trade wearing elaborate, realistic, bird heads. My pulse quickened but was soon flowing in time with the compelling beat. I couldn't get the tune "Manbird" out of my head until a couple of days later when a beautifully packaged double CD of the same name arrived in my mailbox including a fold out poster filled with photos, lyrics and track information. Yes, a double CD of new music to be released in the midst of a global pandemic that won't go away. Crazy, right? Actually, it's the opposite. It's just what we need right now. I currently have twenty-five different melodies constantly jostling for the pole position in my brain's music center.
Manbird is completely immersive and beautiful. It's not a sprawling collection of songs, it's a laser-focused chef-d'oeuvre of songwriting, concept, melody, arranging and performance that causes one to ponder how someone who has released over thirty albums over his career can still connect with such a vibrant muse.

The album is threaded with references to birds, beaks, nests and flying, inter-wreathed with images of traveling through airports, odd characters, childhood memories and dreams. It's not so much a concept album, but a very personal collection of songs employing this imagery to reflect a boy, and then a man, who is ever looking to get home...
I would love to write a treatise on every wonderful song on this album, discussing the vivid, resonant, lyrics, melodic figuration and lush, inventive, arrangements, but we try to keep things relatively brief here at Knock and Knowall. The music is layered with acoustic and electric guitar and a seemingly endless palette of retro and modern keyboard sounds, but it is the masterful urgency of Michael Urbana's drums that ensures it all works.

If you've been listening to Anton Barbeau for years and think he's fabulous, you are in for a treat because, with Manbird, he has upped his already considerable game exponentially.

If you've dallied with Barbeau's music in the past but have drifted away, it's time to "Come Home." Now.
MOOF
by Gareth Thompson
Anton Barbeau has described Manbird as a "Jungian travelogue of memories, dreams and reflections." Actually most of Barbeau's back catalogue would've had the Swiss psychologist in bits, given the songwriter's fondness for symbolism, complexes, quarrels with the subconscious and suchlike. Inspired by the cult film Lady Bird, set in his Sacramento hometown, Barbeau has created a double album that flirts with the rites-of-passage theme and ends up reflecting his own distinct persona. A quick life review this is not. Instead we're invited further into Barbeau's phobias and fantasies, via a loose biographical overarch. Musically he's never really hearkened to those West Coast roots, having adopted a more European psych-pop slant early on. Lyrically his concerns are just whatever concerns him at any given moment. In the Manbird world, everything is open to examination– aviation, avian life forms and the deep question as to whether there's breakfast on Mars. It's one literal flight of fancy after another.
The title track opener is vintage Anton, kooky and catchy, with plenty of zip. 'Across The Drama Pond' continues the jubilant narrative of leaving home, but thereafter things glide into expansive states of meditation and invention. Indeed, some of the album's most arresting pieces entirely shun the classic song format. Take the breakneck punk jab of 'Featherweight', the galloping mantra 'Savage Beak', or the boppy fanfare 'Flying On The Ground Is Alright' for just three cases.
Such experiments shouldn't imply that Manbird is anything less than approachable. Many tracks are driven by defiant acoustic strums, overlaid with synth twinkles and swirls, bulked out with a steady rhythm section. Barbeau's music remains mind-expanding, where that of his rivals is so often mind-numbing. And the lusty pangs of his Lennon-like voice convey either angst or comedy, depending on the situation. Yet out of this prankish chaos he creates, each piece emerges with its melody and method intact. It's just that never before has Barbeau offered such a transcultural aspect to his ruminations. Check out the wyrd warbler 'Underneath The Mushroom Tree' which becomes a trance-dance blown in from Marrakech. Then we get 'Cowboy John', a surreal singalong that morphs oddly into the 'Greensleeves' air. Floaty folky strains abound on 'Fear Of Flying' and 'Chicken', there's the stoned jangles of 'Coming Home' and a Motorik headrush on 'Beak'. You're never sure what cultural plane we're headed for next.
Ultimately this record is both an intellectual document and a personal catharsis. In conceptual terms it connects to elements of Mikal Cronin's grandly fuzzy MCIII, Marillion's dramatic Misplaced Childhood, possibly The Wall too, whilst not forgetting The Lemon Twigs' wacky Go To School. But in its own right, Manbird is another inspired offering from Barbeau which deserves to feather his nest. He may have funded this project on a wing and a prayer, but it soars with unbroken pride.
© Anton Barbeau. Photo of Anton by Karen Eng. Web site: interbridge.
Support Anton on PayPal: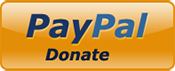 Available now: