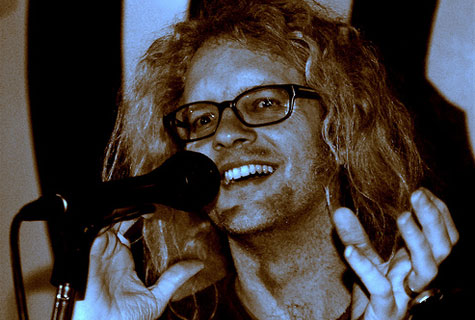 Get the latest news directly from Anton! Send a message to anton-barbeau-news-subscribe@smoe.org to be added to the mailing list.
Buy the new album Natural Causes on Bandcamp
Upcoming Gigs:
May 9
The Neptune
Chesterfield, U.K.
May 10
The Beehive
Swindon, U.K.
May 11
The Black Swan
Oxford, U.K.
May 12
The King Arthur
Glastonbury, U.K.
Fruits de Mer's 10th Anniversary
May 13
Oval Tavern
Croydon, U.K.
May 14
Lo Fi Zone
Bramley's Cocktail Bar
Canterbury, U.K.
May 15
Betsey Trotwood
London, U.K.
May 16
The Boathouse
Cambridge, U.K.
May 26
Crooked Lane
Auburn, CA
June 1
Fireside Lounge
Alameda, CA
With American Professionals & Wizard Van
June 7
Auburn Downtown Co-Op
Auburn, CA
5-9 PM
June 9
Shine
Sacramento, CA
With Allyson Seconds & Felsen
June 22-24
48 Stunden Neukölln
Berlin, Germany
TBC
November 4
Tiki Heart
Berlin, Germany
TBC
November 24
Madame Claude
Berlin, Germany
© Anton Barbeau. Photo of Anton by Olivier Rodriguez. Web site: interbridge.
Available now: